Full Time Positions Available for Experienced or Apprentice Applicants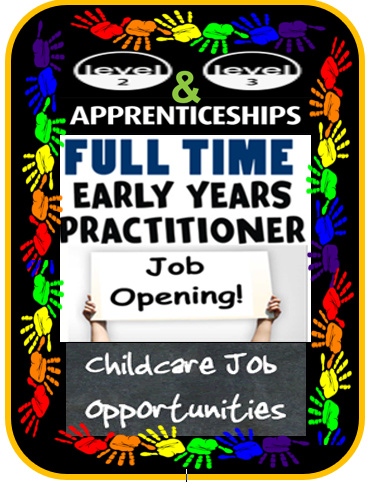 We employ full time and part time staff.
1. Entry requirements
You'll usually need a level 2 or level 3 qualification in childcare or early years.
The Department for Education (DfE) has information on all approved childcare qualifications.
If you don't have a level 2 qualification, you can start out by working as a nursery assistant where you'll be supervised by more experienced staff. This could be a paid job or through volunteering. You could then train while you work.
You may also find it useful to have a
level 2 qualification in English and maths which includes functional skills.
You could get into this career through an
apprenticeship.
You'll also need a background check by the
Disclosure and Barring Service (DBS).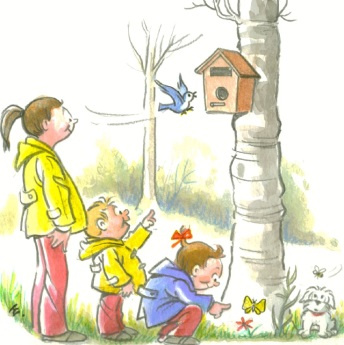 2. Skills required
You'll need:
· excellent communication skills
· the ability to work with children and their families in a sensitive and positive way
· creativity and imagination for game playing
· planning and organisational skills
3. What you'll do
Your day-to-day tasks will include:
· planning and supervising activities like arts and crafts, music and cooking
· helping children to learn numeracy and language skills through games
· taking children on outings
· feeding and changing babies
· observing children and making notes to write reports
· making sure children are safe and well
With experience, you could become a key worker for one or more children. You'll monitor their progress and share information about their development with parents or carers.

You can also -
Email your CV to twixus1@gmail.com
Call us on 01689 821033 or 07771 545452